medico international
A different kind of world needs a different kind of aid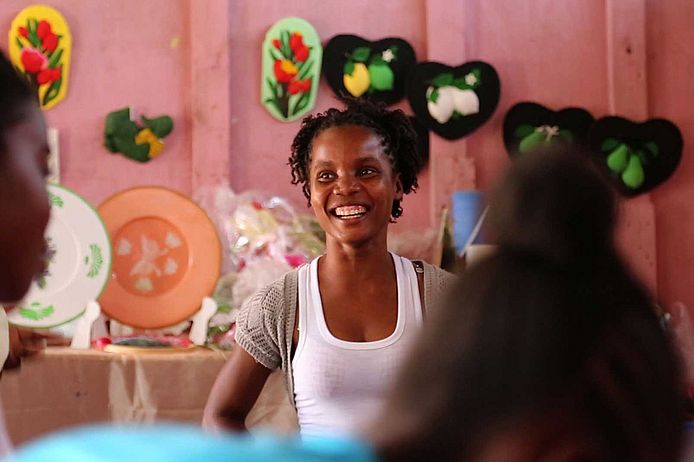 About Medico
For 50 years the aid and human rights organisation medico international has fought for social change. In solidarity with socially excluded and marginalised people in the global South, medico works to promote good living conditions for people which maximise health and social justice. The goal is not merely to reduce poverty, want and violence, but to identify and overcome their causes. The problem in the world is not too little aid, but rather the conditions that make more and more aid necessary.
For medico, aid is part of comprehensive political action in solidarity. Our efforts to support emancipatory processes are made in the awareness of the ambivalent consequences of aid. We operate on the maxim 'Defend, criticise and overcome aid'. The core issue is cooperation in partnership with actors in Africa, Asia and Latin America. Rather than exporting aid materials, staff or projects, we support local structures and initiatives. Our partners are not passive recipients of aid – instead, they are competent actors, themselves organising aid in the struggle for better living conditions and fighting for the human right to health.
Crises and emergencies are not natural phenomena. Poverty and violence have their causes in global relationships of exploitation and domination. This is why active and critical public relations work is a central task for medico international. Always standing up for the rights of the socially excluded, we are active in global networks, at events and through publications and campaigns. We keep people informed about forgotten conflicts, repressed interests and concealed dependencies. The goal is to establish and promote a transnational counterpublics which binds together the ideas of a good life, human rights with universal validity, social responsibility and institutionalised common goods accessible to all.
Emergency aid
In over four decades of assistance to people in need, medico has learned that aid – contrary to media presentations – is not a question of speed. Even in acute crises, emergency aid by international NGOs has to promote and expand existing structures, instead of simply replacing domestic actors. Our network of partners delivers just this kind of sustainable emergency aid. Its goal is to restore independence and autonomy as quickly as possible to people in emergencies. -> Emergency Aid
Health
Health is more than the absence of illness. Health cannot be reduced to the provision of medical services. This is particularly true where people do not have enough food, are homeless, have neither education nor work. For medico, achieving the comprehensive right to health accordingly includes creating healthy working, living and environmental conditions for all. Together with our partners, we fight against unhealthy situations and for the right to a good and healthy life. -> Health
Human rights
In a deeply divided world with a global economy which excludes millions of people socially and economically, and even makes them 'surplus', medico stands by those who defend and implement indivisible social, political and economic human rights. All aid has to be judged on whether and how far it contributes to restoring people to their rights.
This means that the fight for social justice, education and health is also a fight against circumstances which create structural restrictions on these rights. -> Human Rights
Psychosocial work
This ranges from aid for the victims of torture through support for traumatised refugees to work with abused women. medico has long been committed to recognising the effects on individuals of massive social exclusion and violence as being a separate element in project promotion, and opposes attempts to treat this as a medical condition of the individual. Psychological disturbances are human reactions to inhuman experiences. It is necessary to create protected spaces where people can regain their dignity and ability to act in an atmosphere of empathy, trust and respect. -> Psychosocial work
Refugees & Migration
All over the world people are fleeing from war, poverty and hopelessness. Our partners fight causes of flight, provide humanitarian relief, medical care, psychological assistance and legal counseling to refugees. In countries of origin and transit states, in the place we call home, in networks of solidarity. Becaues everyone has the right to live in dignity. Everywhere. -> Refugees & Migration