medico international
Solidarity aid. Global Justice.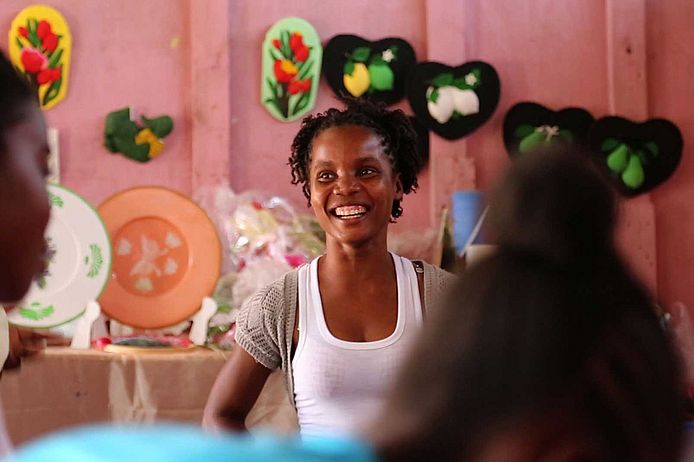 A clear stance.
It's a matter of solidarity. For us as an aid and human rights organisation, this means working for a just world side by side with the victims of oppression and war and those excluded by globalised capitalism. The starting point is our conviction that the same rights apply and must be applied universally - for everyone, everywhere. Our goal is to create social conditions that enable people to live in dignity and justice, free from poverty and in the best possible health.
In solidarity.
In the push for fundamental change, we support partner organisations and emancipatory movements in the Global South: whether it is seamstresses in South Asia fighting for fair working conditions in textile factories, civil society initiatives campaigning for the validity of human rights in Israel and Palestine, or organisations battling the plundering of raw materials and environmental destruction in West Africa. From emergency aid to displacement and migration to global health and psychosocial work: every year we support well over 100 projects. The result of this support and political exchange is often long-term cooperation as partners and international networks of solidarity.
For change.
We help make aid superfluous. Together we want to eliminate the conditions that create misery and injustice, making ever more aid necessary. Medico puts the Global North's responsibility for miserable living conditions and violence in many regions of the world front and centre here. With our critically aware public relations work, actions and campaigns, we highlight the destructive consequences of capitalist and neo-colonial balances of power. The unifying factor of such initiatives is the idea of a global balance and equitable world relations. We do not always have straightforward answers, but always a clear stance: for us, global solidarity is both our path and goal.
Founded in 1968 in Frankfurt am Main, medico international works in solidarity with partner organisations mainly in Africa, Asia and Latin America for a just world. In 1997, medico was awarded the Nobel Peace Prize as co-initiator of the campaign to ban landmines. medico is politically independent and non-denominational. The non-profit organisation's work is largely funded by donations and grants and shored up by the medico Foundation, guaranteeing the independence of our political work.